Our Team
---
Our Founders
Richard Rusczyk
Art of Problem Solving was founded by Richard Rusczyk in 2003 to create interactive educational opportunities for avid math students. Richard is the author or a co-author of 7 AoPS textbooks and a past Director of the USA Mathematical Talent Search. He was a participant in National MATHCOUNTS, a three-time participant in the Math Olympiad Summer Program, and a USA Mathematical Olympiad winner (1989). He received the World Federation of National Mathematics Competitions Paul Erdös Award in 2014. He graduated from Princeton University in 1993, and worked as a bond trader for D.E. Shaw & Company for four years. AoPS marks Richard's return to his vocation - educating motivated students.
Glen Dawson
In 2014, Glen founded a learning center in Morrisville, North Carolina, that two years later became the first AoPS Academy campus. Glen served as the National Director of AoPS Academy until his retirement in 2019. He has experience as a college math professor, statistician, and expert SAS programmer. He has been a professional math tutor for many years, and specializes in training academically-advanced and high-performing math students. Glen is a graduate of Duke University and holds a graduate degree in statistics from Boston University.
David Patrick
Dave joined AoPS in 2004. He is the author or a co-author of 4 AoPS textbooks. Dave earned the sole perfect score on the American High School Mathematics Examination (AHSME) in 1988 and was a USA Mathematical Olympiad winner that year. He attended the Research Science Institute (RSI) in 1987, and the Math Olympiad Summer Program in 1988, where he first met fellow student Richard Rusczyk. He also finished in the top 10 on the Putnam exam in 1991. Dave graduated from Carnegie Mellon in 1992 with a BS in Mathematics/Computer Science and an MS in Mathematics. He went on to earn his Ph.D. in mathematics from MIT in 1997. He was an acting Assistant Professor at the University of Washington from 1997 to 2001. Dave is originally from Western New York and is an alumnus of the SUNY Buffalo Gifted Math Program.
---
Directors
Interested in joining our team? Click here to learn more!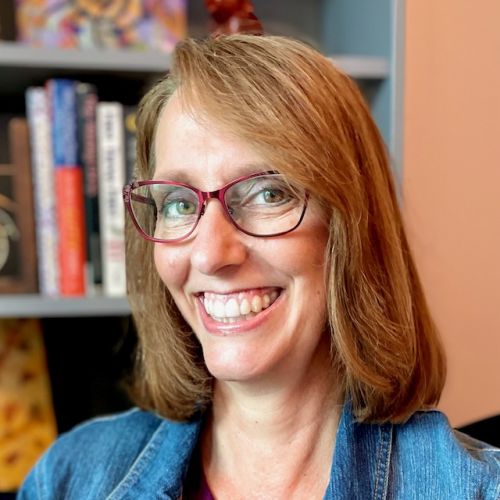 Katrina Ayres Campus Director
Katrina is the Campus Director for AoPS Academy Fremont. Prior to becoming Fremont's Campus Director, Katrina was an Associate Director at the Santa Clara campus, which she helped launch in 2019. She holds a master's degree in education, and teaching credentials in three states. She loves nothing more than teaching and learning. Before joining AoPS, Katrina published four books about classroom management for teachers. When she isn't working, Katrina loves traveling, bicycling, playing with her cat, and prowling the local library for new books.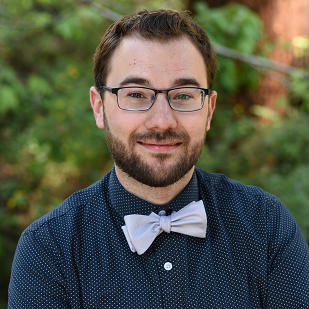 Matthew Heid Associate Director
Matthew is an Associate Director at AoPS Academy Fremont. He has always loved teaching mathematics! While getting his BA in Math at the University of Washington, he spent a few summers working as a teaching assistant and counselor for SIMUW, a summer camp where middle and high school students could learn challenging college mathematics. He has also received an MA in Education from UC Berkeley and an MA in Mathematics from San Francisco State. He worked for several years as a mathematics coordinator for UC Berkeley's Student Learning Center. In this role, he supported undergraduate students in the transition into first-year math classes, helping them form an academic community and strive toward mastery and success. When he is not doing math, Matthew loves doing crossword puzzles, playing bridge, and baking cupcakes!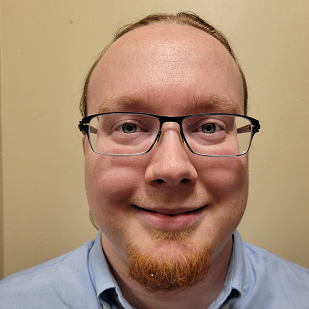 Eric Millington Associate Director
Eric is an Associate Director at AoPS Academy Fremont. Math, education, and leadership have been passions of his since he was young. His enthusiasm for numbers flowed into him pursuing a degree in math at Northwestern University in Evanston, Illinois. There, he was constantly part of study groups and meetings with TAs, and noticed how being in small group and 1-on-1 environments accelerated his learning. After working as a teaching assistant for an engineering class, he started to pursue more opportunities to be involved in education and shifted his focus to math education. When he's not teaching, he will often be playing board games or games on his computer. He also loves cooking and many outdoor activities such as Frisbee golf, hiking, and enjoying the great weather here in the Bay Area!
---
Office Staff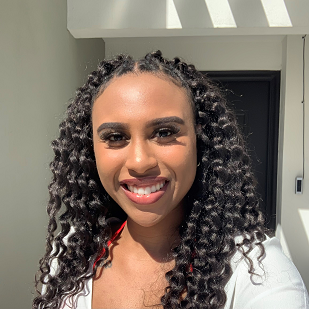 Johnè Clayton Administrative Coordinator
Johnè has earned her bachelor's degree in business administration with a concentration in marketing from UC Riverside. She has worked on many school campuses where she held an administrative position. In addition, she has experience with working with children, including the role as a summer camp counselor at Camp EdMo where she helped aid students in a math and engineering classroom setting. Johnè enjoys working with children, cooking and traveling to new places.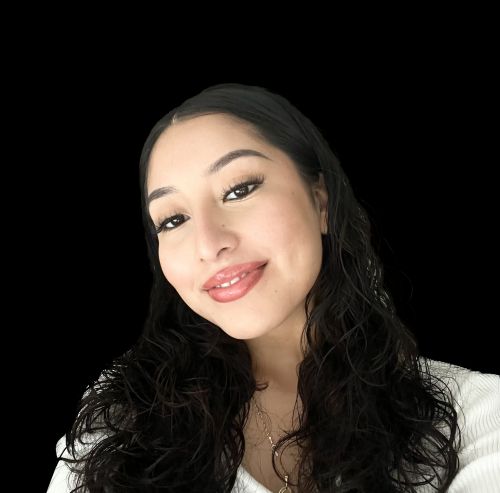 Adriana Jimenez Front Desk Associate
Adriana is a current college student at San Jose State University, where she is majoring in business administration with a concentration in marketing and a minor in computer science. Adriana is a first generation college student who has made the Dean's List since her first semester. She hopes to one day have the opportunity to travel all around the world, but until then she spends all her time studying, enjoying time with her 3 dogs, and being a gym rat.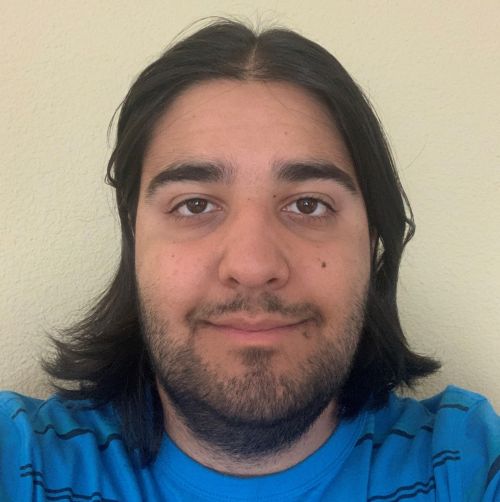 Macon Nowzari Front Desk Associate
Macon is a student at Ohlone College, and is majoring in Electrical Engineering. He plans on transferring to San Jose State in Fall of 2024. In his spare time, Macon is constantly trying to learn about his interests and expand his range of knowledge. He also loves to play video games, although during his school year he doesn't get much time to do so anyway. His favorite games to play are the Forza Horizon games. Macon spends a lot of time listening to music as well, and collects vinyl records of his favorite artists from all sorts of genres.
---
Instructors
Interested in joining our team? Click here to learn more!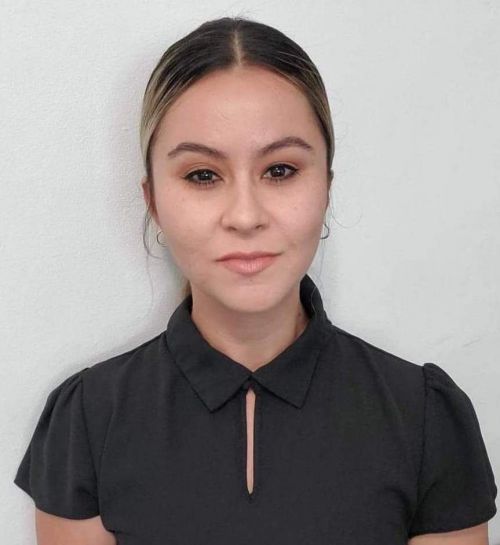 Nataly Alvarez
Nataly has enjoyed math ever since she learned how to add. She earned her Bachelor of Science degree in mathematics with an option to teach, and just finished her Master of Science in mathematics at California State University East Bay. While earning her master's degree at CSUEB, she worked as a graduate teaching associate and was the instructor of record for several courses including pre-calculus and college algebra. Additionally, she facilitated activity sections to support other math courses at CSUEB. At CSUEB, she was also a contributing author to the college algebra guided notes. Some of her greatest passions in life include math/problem solving and helping others. As a kid she tutored her younger cousins and friends in math, and she has volunteered as a tutor for the Youth Enrichment Program. She is currently adjunct math faculty at Holy Names University where she teaches math and statistics. When she is not busy following her teaching passion she enjoys brushing up on her math and computer coding skills, doing sudoku or any other type of puzzle with her son, doing yoga and spending time outdoors with her family and friends.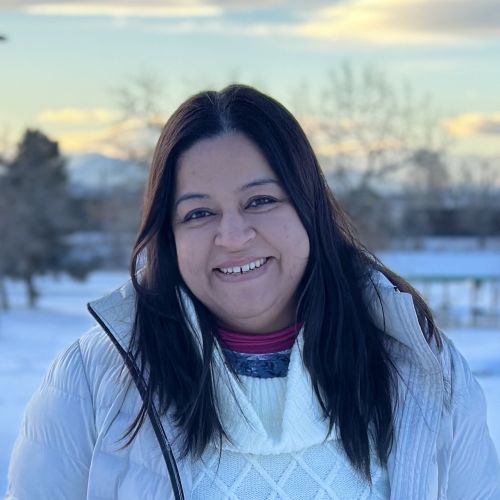 Shipra Bali
Shipra has loved reading, writing and everything to do with the language since she was a young child. Her first story was published in her school magazine when she was 9 years old. She has completed an MBA in Human Resources, but her passion for teaching made her quit her well-settled job and pursue further qualifications in the education field. She has a bachelor's degree in education and a master's degree in English. In her 11 years of training and teaching career she has taught from kindergarten to high school students, her favorite subjects being grammar, literature, and writing. She is passionate about making children fall in love with grammar and writing. She believes that every human has a creative writer hidden in them, its just about peeking inside your heart. When she is not teaching she loves to spend time with her twins. Together they solve puzzles, build legos and go hiking. She loves to craft and create beautiful things.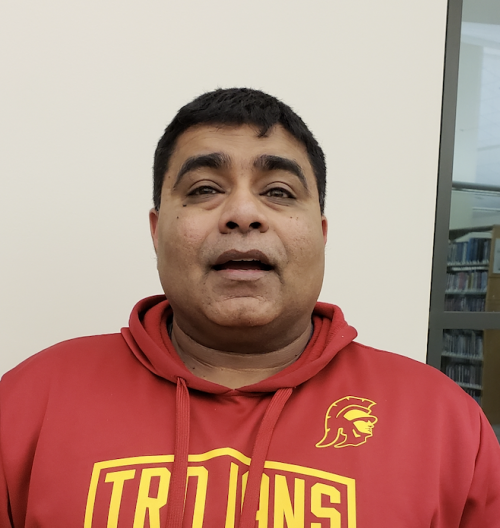 Debaditya Bhattacharjee
Debaditya Bhattacharjee has a bachelor of science degree in electrical engineering from RIT and a master of science degree in electrical engineering from USC. He has over twenty years of experience teaching and tutoring, dating back to his high school days. Over the course of his career in education, he has helped numerous students improve their grades and test scores, and solved countless challenging problems in mathematics, physics, and chemistry that were confounding students. He looks forward to helping students at Art of Problem Solving.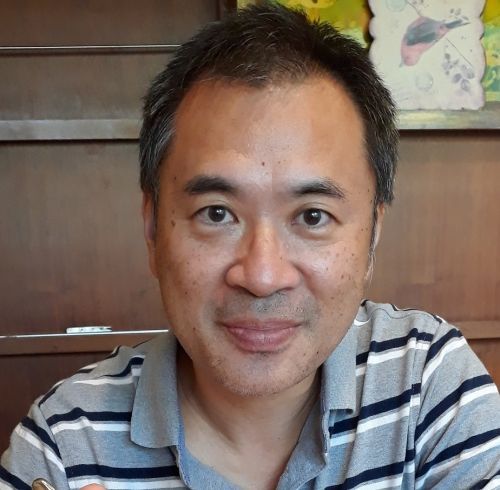 Richard Chiang
Richard has a Master of Science degree in computer science from the University of Pennsylvania. He also worked as a software engineer in Silicon Valley for more than 20 years. As a father of two, he started teaching math to his own children and later became a math tutor for students ranging from elementary school to high school age in the Tri-Valley area. Richard believes the process of learning math should be less intimidating. When Richard is not teaching, he enjoys gardening, blogging, and watching tennis games.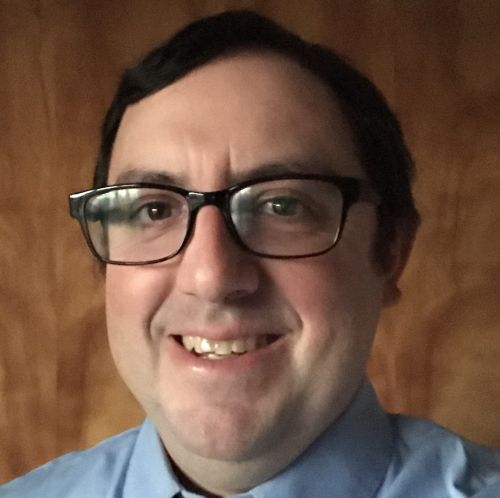 Kirk Diaz
Kirk discovered the wonder of language in junior high, when he read Call of the Wild in his 8th grade English class. Since then, he has traveled to Mexico to learn his family's language of Spanish, and he lived in South Korea for over a decade studying Korean and teaching young learners to be better speakers, readers, and writers of English. Before returning to the US and becoming an instructor at AoPS, Kirk taught Language Arts to elementary students for 7 years at an afterschool academy in Seoul. When Kirk is not teaching, he enjoys weightlifting, hiking, running, and riding his bike, always trying to live up to the motto of the Olympic Games: faster, higher, stronger.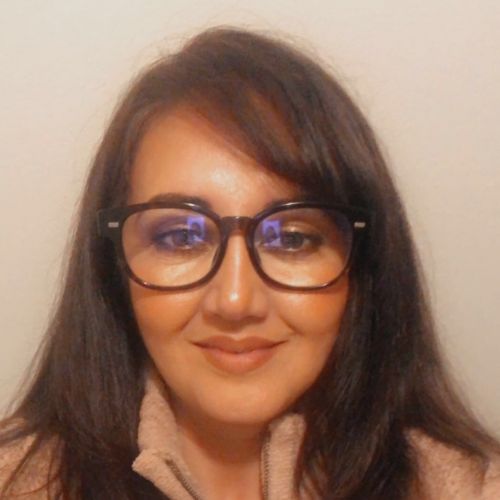 Mariam Ebrat
Mariam loves books, so writing is a passion and an ever evolving art form for her. Her undergraduate degree in interdisciplinary studies gave her the advantage of surveying social science paradigms and writing perspectives; a graduate degree in communication studies covered many areas of communication with the theme of listening empathically as a critical aspect of communication in many contexts. Mariam thoroughly enjoys academic writing and research in rhetoric and interdisciplinary studies. She has taught introduction to public speaking part-time at Ohlone College, CSU East Bay and Deanza College. As an undergrad, Mariam also served as a writing tutor at San Francisco State University helping students with organizing and editing academic papers for humanities courses. As a graduate student instructor, she had the opportunity to teach two sections of a college life skills course at California State University East Bay before teaching public speaking to help incoming freshmen get acclimated to college level requirements and resources for academic success and emotional growth. Mariam aims to always understand a student's perspective before she teaches them anything.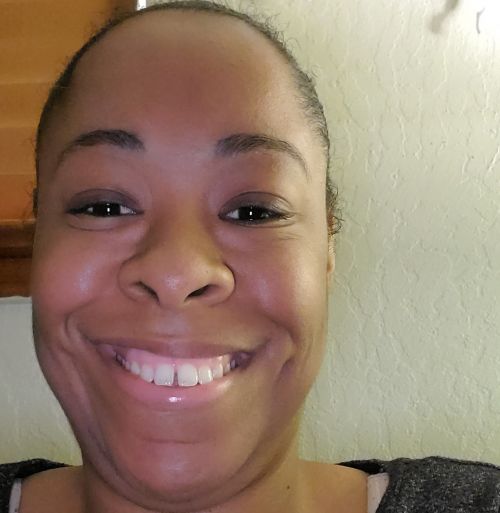 Maya Garnes
Maya Garnes's love and passion for the written word, as well as her desire and dedication to serve others, has placed her on the career path of being an English teacher. Upon graduating high school, Maya took an interest in American Sign Language (ASL), furthering her skills and knowledge at Ohlone College. Her acquired ASL skills led her to volunteer at California School for the Deaf, Fremont in their Early Childhood Education Department. As a result of her skills, she is now fluent in the language. Pursuing a love for writing, Maya transferred to California State University, East Bay, where she earned a bachelor's degree in English with an emphasis in creative writing. As your child's teacher, Maya's goal is to help them improve their writing by providing skills and tools which will lead them to finding their own answers, and exploring the subjects that interest them most. When not teaching at AoPS Academy, she enjoys spending quality time with her family as well as writing and sharing poems of her own creation. Maya is a dictionary and thesaurus enthusiast, and loves learning and sharing new words. As a writer and teacher, she believes everyone has a unique story to tell, and telling that story starts by following your curiosity.
Sierra Gordon
Sierra Gordon is enthused about teaching Language Arts with AoPS Academy; she recently joined in the summer of 2022 with over 10 years experience working with children and 5 years teaching experience. She graduated with her degree in psychology with an emphasis on child development. She is passionate about teaching elementary ages so much so that she is currently teaching a group of fourth graders whom she also taught 3rd grade humanities to last year! Her life passion has become fostering young minds above their capabilities and helping those under grade level reach above grade level. As exciting hobbies, she enjoys building famous lego structures as well as cooking and writing. However, some of the most cherished time spent is with her two children, Alexa and Eli and their 2 year old cat, Zara.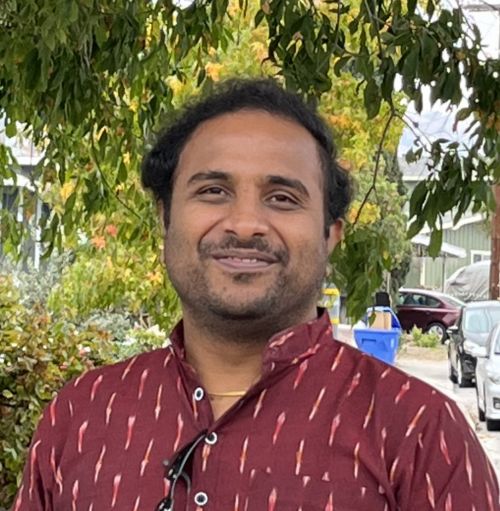 Sreedhar Gudala
Sreedhar's love of math began during his schooling. He continued enjoying math during his higher education, and even now. He enjoys teaching Math/Olympiad topics to his daughter. Sreedhar's passion towards helping younger kids led him to AoPS. He believes that having a good foundation at an early stage will help kids to understand topics like math and see the world differently. Sreedhar has a strong technical background in engineering, holding bachelor's and master's degrees in electronics from JNTU Hyderabad, India. He is currently working as an Engineering Manager at NVIDIA in Santa Clara. Outside of work, he enjoys hiking, photography and playing chess. Sreedhar has also had the opportunity to play with world chess champion Viswanathan Anand in a company-level tournament. When time, permits he also spends time volunteering with multiple organizations.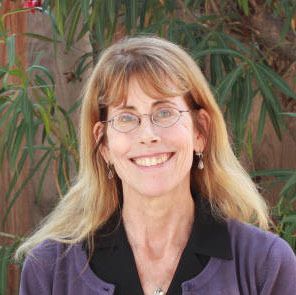 Kristen Kaliski
Kristen Kaliski has a passion for teaching and loves to learn. She earned her bachelor's degree from New Hampshire College in business communication and then embarked on a long career as a freelance STEM editor for academic publishers. Freelance work allowed her to volunteer extensively in her sons' activities, which led to a career as a teacher. She has taught all levels of math and language arts, middle school history, and elementary science and cannot choose a favorite subject because she likes them all. She is an experienced math circle instructor and recently started a middle school math club as a community service. She believes in empowering students and building their self-confidence. When she's not teaching, she enjoys spending time with her sons, cooking and baking, walking her dog, reading, and volunteering.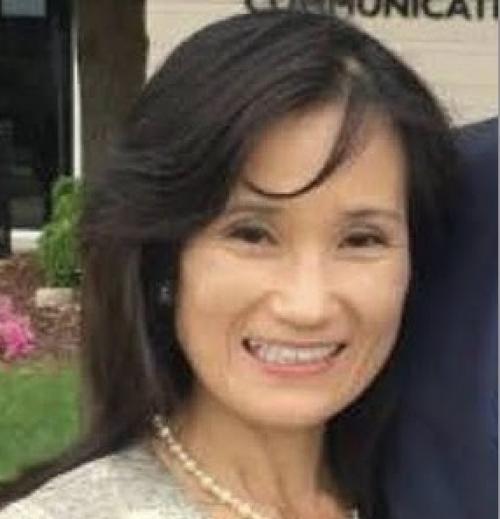 Hiromi Kane
Hiromi Kane is teaching Algebra this year at AoPS. She previously worked for an investment bank, and earned her MBA from the University of Michigan before leaving her career in finance to focus on raising her children. She has been teaching 4th grade math through Algebra 2, and AoPS books have been the textbooks used in her classes. With many of her students earning high placement awards in Math competitions such as MathCounts, MathOlympiad, CML, and AMC 8-10, she is looking forward to training AoPS mathletes!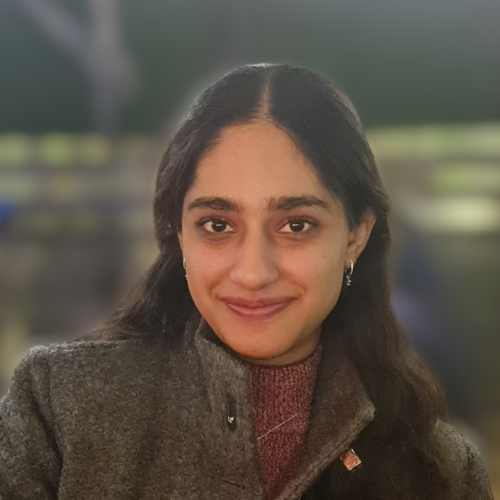 Maham Khalid
Maham has enjoyed math ever since she was in school, and has been active in wanting to help others see the beauty of it as well. She graduated with a bachelor's degree in mathematics, focused on applied math, from Lahore University of Management Sciences in Pakistan. Here, she worked as an undergraduate teaching assistant for calculus, and helped multiple students understand math conceptually, leading them to improve their skills throughout the duration of the course. She is enthusiastic about leading students to seeing the fun in mathematics by understanding underlying ideas, and encouraging them to think outside the box in a creative manner. When she is not doing math, Maham loves to relax by spending time with her pet cat and watching a nice TV show.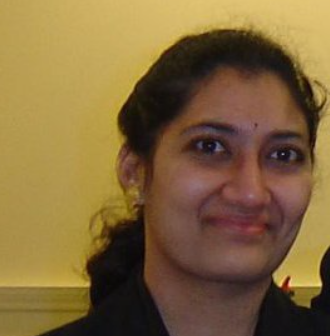 Bhavana Kota
Bhavana always had math as her favorite subject during her school years. She enjoys solving challenging math problems and considers this to be a stress buster. Sudoku is her favorite puzzle game. She earned her Bachelor's Degree in Engineering and Technology from Jawaharlal Nehru Technological University, India. She has been teaching math to kids in K-12 for the past many years both in-person and online. Other than work, she enjoys playing outdoor games with her two boys, going on walks, and cooking delicious food.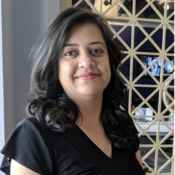 Traptilisa Kumar
Traptilisa's greatest passion in life is teaching math and science. Her interest in teaching stems not just from her commitment to quality education, but also her desire to enrich the lives of students. She has been tutoring and teaching middle school to college-level students for 14 years in various settings – tutoring small and large groups, individual private tutoring, and teaching in classroom settings. She is currently adjunct physics faculty at Foothill College, Los Altos. Her background includes a BS in mathematics, a master's degree in physics from India and an MS in Physics from San Jose State University. Outside the classroom, she likes to solve math puzzles and enjoys hiking and spending time with her son.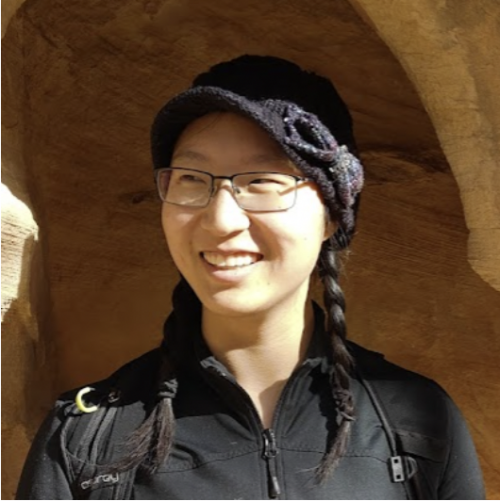 Felicia Lim
Felicia first discovered her passion for teaching mathematics as a high schooler when volunteering as a math tutor at her charter school. She continued to tutor math, chemistry, and biology at Ohlone College while earning her associate's degree in mathematics. She graduated from UC Berkeley with a bachelor's degree in applied mathematics and a minor in bioengineering. There, she worked as an Undergraduate Student Instructor for a calculus course and was a recipient of the Outstanding Graduate Student Instructor Award. Teaching students from different math backgrounds has helped her learn many ways to teach similar concepts. In addition to math, Felicia has taught swimming and martial arts for many years. She loves to see her students gain confidence and enjoy learning. Outside of math, Felicia enjoys running, hiking, and backpacking.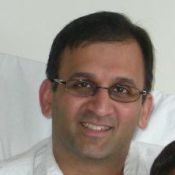 Kunal Mahajan
Kunal has enjoyed Math ever since elementary school in India and won several math competitions from grades 5-10. He earned his Bachelor's of Technology in computer science from IIT Delhi and has an MBA in Analytical Finance & Economics from the University of Chicago. In over 20 years of professional experience as a technology consultant, software engineer, structured credit trader and, most recently, as a business leader at tech startups, Kunal has extensively applied mathematical concepts such as time-value, induction, statistics, probability, and Monte Carlo simulations.Kunal enjoys engaging with children in and outside the classroom. He has led and taught a middle-school summer camp in Palo Alto focusing on math and cryptography and is also a substitute teacher in the Pleasanton school district. Beyond the classroom, Kunal enjoys spending time with his 2 sons and has coached his son's team in their baseball, soccer and cricket leagues.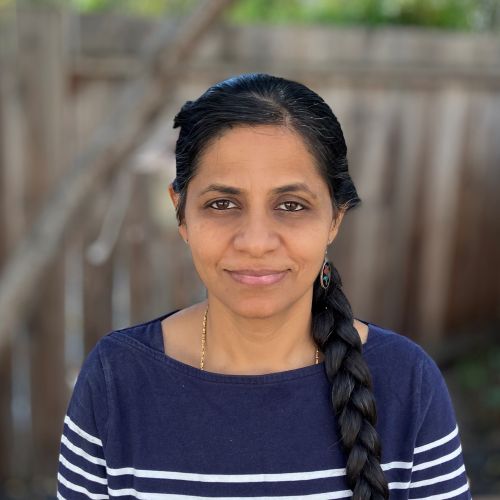 Deepa Murthy
Deepa is an engineer by degree, and a teacher by choice, driven by her passion for instilling a love for math and science into her students. She has taught in public schools for the last 8 years from kindergarten to middle school. She has also volunteered extensively and engaged in private tutoring. Deepa brightens up the classroom atmosphere by teaching engaging lessons and making the class very interactive. She strives to ensure that the classroom remains enjoyable and stimulating for every student. She is very excited about this wonderful opportunity to apply her knowledge and experience to make a positive impact on her students. Outside of teaching, Deepa enjoys listening to music, playing board games and cooking.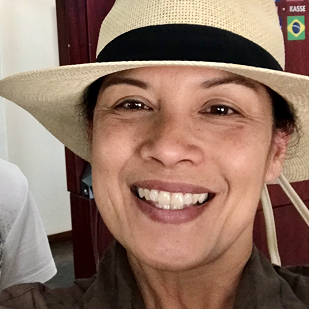 Jennifer Palacios
Jennifer believes when students make meaningful connections in their learning process, they will thrive in knowledge and understanding. Currently working on a doctorate degree in educational psychology, Jennifer has also acquired a master's degree in curriculum and instruction from Shasta Bible College & Graduate School and a BS in counseling psychology from Jessup University. Jennifer loves it when her students develop and successfully apply their language arts skills in communication, text, problem-solving skills, or in practically every aspect of their everyday lives. When not in the classroom or writing doctoral papers, Jennifer reads cookbooks, is an avid runner, traveler, and will cook for a party of two or a hundred. While a vegetarian, her husband recently gifted her with a Traeger grill because he believes carnivores need to enjoy her cooking skills as well.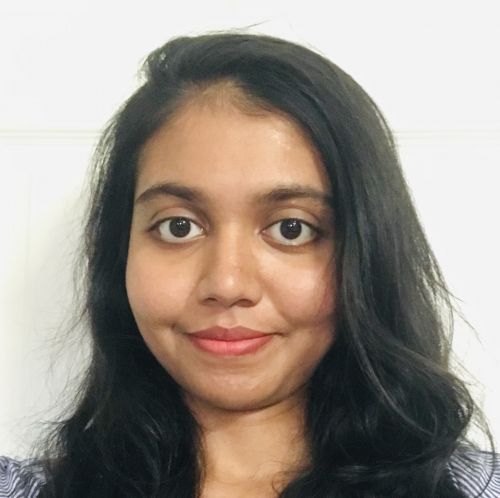 Nirushi Silva
Nirushi Silva grew up in Sri Lanka, which is known as the pearl of the Indian Ocean. When she was 18, she moved to the US for higher education. She graduated from the University of North Texas in 2022. Nirushi majored in chemistry and minored in mathematics. She lived in Texas for almost 5 years, and moved to California after graduation to start her career as a chemistry technician at a biotech company in Fremont, CA. While pursuing her degree, Nirushi worked as a mathematics tutor at the University of Texas at Arlington and Tarrant County College in Arlington. She also worked as an Undergraduate Teaching Assistant at University of North Texas. In these four years, she gained experience working in a diverse environment, such as working with different age groups and students with different cultures. As a teacher and a tutor, Nirushi's goal has always been to help students to become successful, not only with subject matters but also with planning their academic future. When she was a teaching assistant, she got to work with many first-year students who were struggling with transitioning from high school to college. Her technique is to build confidence in students to build up their own academic future and aid them to master necessary skills. Apart from working a professional job and as a part time mathematics instructor at AoPS, Nirushi enjoys spending her free time travelling, site seeing, and watching movies.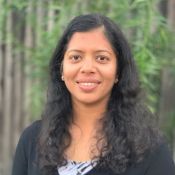 Jaya Swaminathan
Jaya loves problem solving. Whether it's puzzles, a tricky math problem or a strategy game, she is always up for the challenge! She holds a Bachelor's in engineering from BITS Pilani, India and worked as a software engineer. After moving to the Bay Area, Jaya has been helping her children prepare for math competitions. She believes in building strong foundations to equip her students to become creative problem solvers and lifelong learners. Outside of math, Jaya enjoys cooking, spending time with her daughters, and getting creative with DIY projects!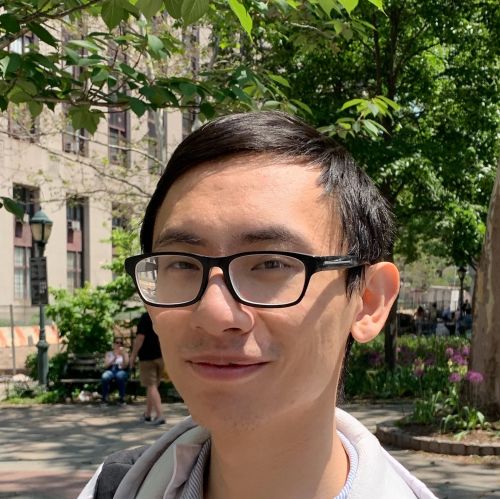 Bill Zhao
Bill Zhao is a young enthusiastic math tutor. He has a bachelor's degree in material physics and two master's degrees in engineering and computational mechanics from Rice University and Boston University. His research includes simulating and making predictions on materials by applying math models and machine learning methods. He also has experience in teaching college students math and physics. He likes to use simple and easy ways when teaching math. He wants his students to actively think about different aspects when they encounter a concept. Also, he believes it is important to learn how to put knowledge in a certain logical order and prepare for coming challenges in higher grades. He hopes his teaching will help students at Art of Problem Solving. Other than work, he likes video games, movies, and traveling.